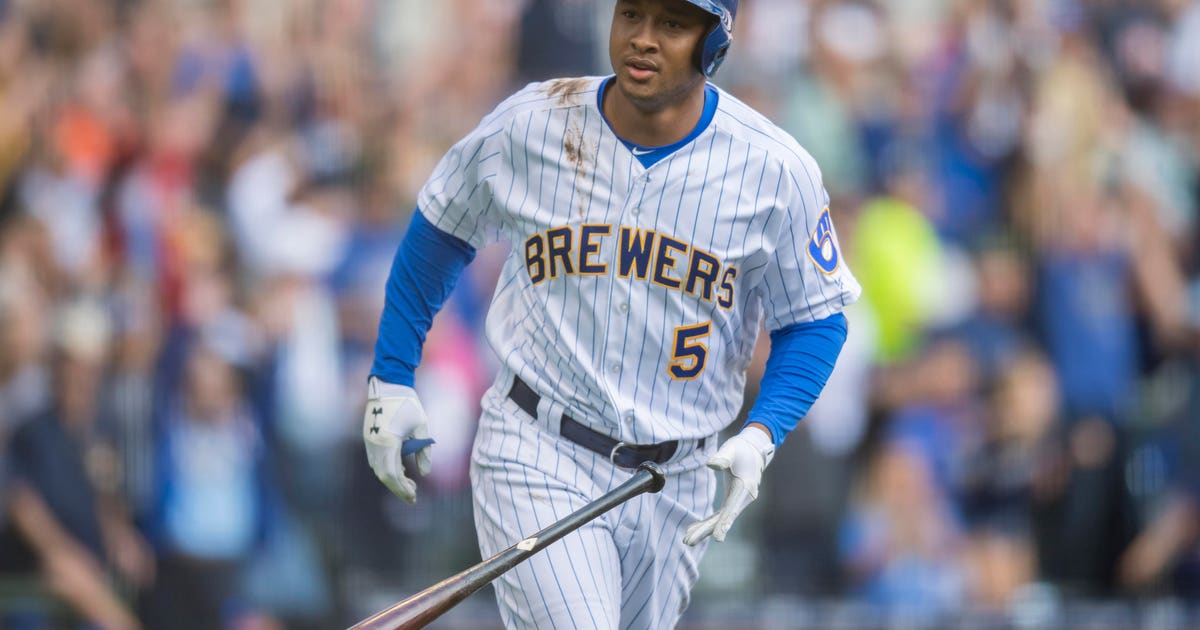 The Minnesota Twins signed second baseman Jonathan Schoop to a one-year contract Thursday worth a reported $7.5 million.
More Twins coverage
An All-Star in 2017, Schoop made his major-league debut with Baltimore in 2013. The Orioles dealt him to the Milwaukee Brewers on July 31, where he hit .202 with 21 RBI, four home runs and four doubles in 46 regular-season games after the trade. Overall in 2018, Schoop hit .233 with 21 home runs and 61 RBI.
Schoop made $8.5 million in 2017 and was eligible for arbitration, but the Brewers decided to not tender him a contract, making him a free agent.
A career .258 hitter with 110 home runs in 681 career games, Schoop hit .293 with 105 RBI, 35 doubles and 32 home runs in 2017.
The Twins dealt second baseman Brian Dozier to the Los Angeles Dodgers on July 31 last season, acquiring second baseman Logan Forsythe as part of the deal. Both players are currently free agents.
The Twins also signed infielder Ronald Torreyes to a one-year contract Thursday.